EUPRERA Congress 2023 "Responsible Communication – or Communicating Responsibility?" will host three notable keynote speeches.
On Wednesday September 20th:
Ganga Dhanesh
Associate Dean from the College
of Communication and Media Sciences
in Dubai.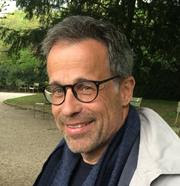 Lars Thøger Christensen
Professor from the Department of Management,
Society and Communication, Copenhagen Business School.
On Friday September 22nd:
Morten Huse
Professor emeritus at the Department of Communication and Culture,
BI Norwegian Business School
If you are still considering registering, please note that early bird registration fee is ending August 7th.